STAYING UP TO DATE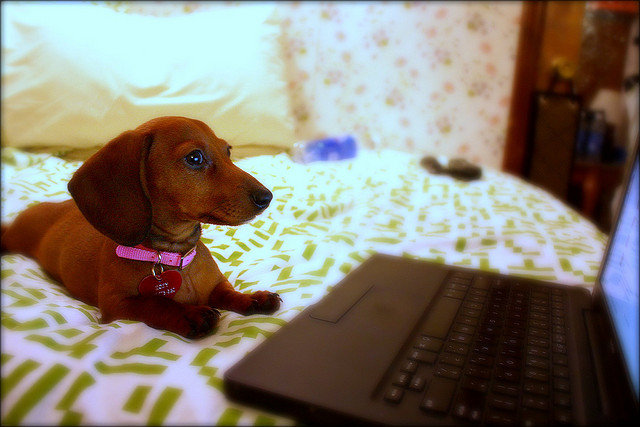 Photo Credit: Melody Gutierrez 'wat.dat.dur?' URL: https://www.flickr.com/photos/melodygutierrez/3171420017 (licence https://creativecommons.org/licenses/by-nd/2.0/)
Welcome to our new website and blog. It is going to be a great place to see what we are up to and to get helpful tips on caring for your pets. It's a work in progress so make sure you check in regularly to keep in the loop.
You may have already heard that earlier this month we became a two clinic group (Hermit Park Vet Hospital & Bayside Vet Clinic). We are excited about this change as it will allow us to streamline our service and deliver more personal care to our patients and their families. Over the coming months we have lots of exciting changes planned to help make it easier to stay in the loop with our clinics and to help make pet care simpler. So watch this space!
Under the long-established partnership of Dr Grace Leong and Dr Kimberley Nagle we will still deliver the same patient centred, thorough and friendly care that we have been proud of for last 25 years. When you drop into our clinics you will see the same friendly faces and our opening hours and after-hours service remain unchanged. We would love to receive any feedback that will help us continue to deliver a friendly and reliable veterinary service for your furry family, so don't be shy to come and have a chat!
Did you know we are also now on facebook? Like us at https://www.facebook.com/palmsvetgroup so you can better get to know your friendly vets and stay in the loop with all things pet!